MASTER UNIVERSITARIO DI SECONDO LIVELLO
«INNOVATION CYBER LAW»

Organizzato dal Dipartimento di Giurisprudenza dell'Università degli Studi di Milano-Bicocca
con il Patrocinio AIEA, il Capitolo di Milano di ISACA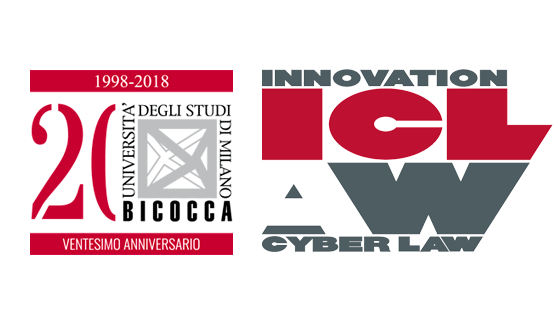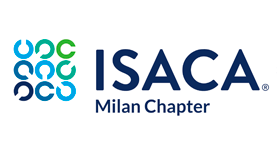 ISCRIZIONI ENTRO IL 19 OTTOBRE 2018
Formula BLENDED LEARNING: 1 Weekend al mese + e-Learning on ed off-line.
Milano, Università di Milano-BICOCCA, da 9 Novembre 2018 per 12 Mesi.


LA QUOTA DELL'ISCRIZIONE AL MASTER E' FINANZIABILE CON I CONTRIBUTI DI INDUSTRIA 4.0
Il Master è dedicato a tutti coloro che intendano acquisire competenze specialistiche su norme legislative, standard internazionali de-facto e Best Practice necessarie per governare l'introduzione di progetti di Digital Innovation (es. Smart Manufacturing / Innovation 4.0, IoT, Blockchain, Artificial Intelligence, etc) e per gestirli in organizzazioni complesse e ad alto tasso di digitalizzazione. Nello specifico il Master intende rispondere alle richieste delle aziende internazionali più innovative, formando profili di Giuristi d'Impresa, Auditor e IT Risk Manager specializzati sui temi della compliance a leggi, policy e standard consolidati in ambito Cyber Law e Digital Innovation
La frequenza al Master fornisce anche la preparazione abilitante al sostenimento degli esami per le certificazioni internazionali di:
IT GOVERNANCE:
- CRISC di ISACA (Certified in the Risk and Information Systems Controls).
- COBIT5 Foundation di ISACA.
PRIVACY secondo le UNI 11697:2017:
- Privacy Specialist AICQ-SICEV.
- Privacy Auditor AICQ-SICEV.
AUDITOR INFORMATION SECURITY:
- ISO IEC 27001:2013 Auditor/Lead A. AICQ-SICEV


PROGRAMMA:
CONTESTO GIURIDICO-LEGISLATIVO (132 ore)
- Diritto tributario nelle nuove tecnologie.
- Diritto del lavoro e nuove tecnologie.
- Il diritto dei dati.
- La proprietà intellettuale e le sfide della nuove tecnologie


STANDARD E BEST PRACTICE INTERNAZIONALI (208 ore)
- Standard internazionali e Softlaw di sistema.
- Gestione dei servizi IT e Cloud (ISO IEC 20000-1:2011).
- Presidiare la Sicurezza delle Informazioni (ISO IEC 27001:2013).
- I Modelli internazionali di riferimento per la Cybersecurity (NIST, ISO 27032).
- Linee guida e direttive dei Regolatori per la Cybersecurity (AGID, Dir. NIS, ENISA).
- Risk Governance dell'innovazione tecnologica e digitale (ISO 31000, ISO31010, ISO27005).
- Tecniche di Auditing dei processi innovativi (ISO19011:2011).
- Privacy compliance (ISO 290134, ISO29151, ISO27018).
- Governare le innovazioni tecnologiche-digitali e i nuovi processi di Business (COBIT5).
- Linee guida e best practices per la Governance dei sistemi di automazione (ISA /IEC 62443, CISQ).


IT E TECNOLOGIE PER LA DIGITAL INNOVATION (84 ore)
- I fondamenti dell'IT e delle Tecnologie per l'innovazione digitale e tecnologica (IoT, Cloud,…).
- I contesti di automazione industriale e le Infrastrutture critiche di riferimento.
- I contesti emergenti: Blockchain e Intelligenza Artificiale.


ORGANIZZAZIONE E MANAGEMENT (204 ore)
- Innovazione organizzativa e gestione delle crisi / Change Management e Crisis Management.
- Contratti per l'industria 4.0.
- Le responsabilità dell'innovazione.
- Basi di Lean Manufacturing.
- Sales innovation e business design per la creazione del valore partecipativo.
- Knowledge Management a supporto della Business & Digital Transformation.